Departure
from Genoa Porto Antico
from Recco only 9 km from the B & B Rif.Uscio
from Camogli only 10 km from the B & B Rif.Uscio
Sanctuary of the Cetaceans
PRICE €. 30.50 pp
BOOKING telephone number: 0185 772091 by fax: 0185 771263 via mail: info@whalewatchgenova.it info@golfoparadiso.it.
The excursion of about 4 hours in the "International Sanctuary of Cetaceans" is suitable for an audience of any age. The departure from Genoa Porto Antico (Calata Mandraccio) but of course, the direction is towards Levante because both Recco and Camogli are boarding points. So it is really comfortable, starting from the B & B Rif.Uscio and only 15 minutes by car or APT bus we have the beautiful boat of the company Golfo Paradiso that in the days of Wednesday and Friday awaits us both with departure from Recco and from Camogli without going to Genova. At the time of booking, other departure days can be arranged. The aim is the research and observation in their natural habitat of the cetacean species living in this area: common whales, sperm whales, zyphids, sparrow whales, spikes, dolphins, dolphins and bottlenose dolphins.

A biologist is always on board our motor-ships, which besides participating in the activity, has the task of observing the animals and commenting on the meetings, providing information and curiosity, collecting data for research and involving children in the various activities. It seems right to point out that navigating in search of cetaceans in the waters of the Sanctuary means facing a patient work of monitoring and observation of the surface, remembering that we are looking for free animals and there are no timetables or established points to meet them. We must accept the idea of ​​having to face even a few hours of navigation, waiting then amply repaid by the emotion and spectacle that these creatures give us. The best days for sighting are those of calm sea and absence of wind, a situation in which it is easier to see the animals when they come to the surface to breathe.
info@whalewatchgenova.it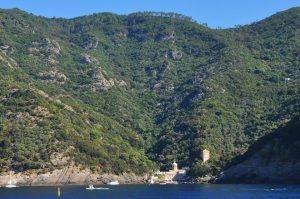 info@golfoparadiso.it